Instagram has recently become very popular with Kenyans. Top celebrities use this social media tool to reach many of their fans or to popularize their brands. Kenyans are known to be top users of Twitter standing at number 2 in Africa right after South Africa. In my recent research however, more Kenyans are joining Instagram in large numbers although I still think Tanzania tops this list.
Here is a list of 15 Instagram accounts with the most following;
1. Huddah Monroe @huddahthebosschick
Huddah became popular after representing Kenya in the Big Brother Africa Challenge. Her popularity was triggered after she was eliminated from the show after only staying for a week. Until now, she is the most popular of all the contestants in that show. Huddah has over 440,000 followers.
2. Eric Omondi @ericomondi
Eric became well known after appearing in the comedy stand up show, Churchill Live. His ribcracking jokes and witty personality on stage earned him over 306,000 Instagram followers.
3. Sauti Sol @sautisol
Africa's best afro pop group. Their amazing vocals have won hearts of many and also a lot of fans from all over Africa and beyond. They have won numerous awards and their account is flooded with more than 246,000 followers.
4. Vera Sidika @queenveebosset
Vera became well known through her voluptuous body figure. Her curvaceous physique was the topic on every man and woman all over Africa. She went ahead and used lightskin chemicals to lighten her skin. Her beef with Huddah Monroe also earned her a lot of popularity. She boasts of 190,000 + followers.
5. Dj Sadic @djsadic
DJ Sadic is one of the best and top gospel Djs in Kenya and East Africa. His mixes can make you go to church ASAP. He posts funny pics and videos on Instagram and this has earned him 128,000 + followers.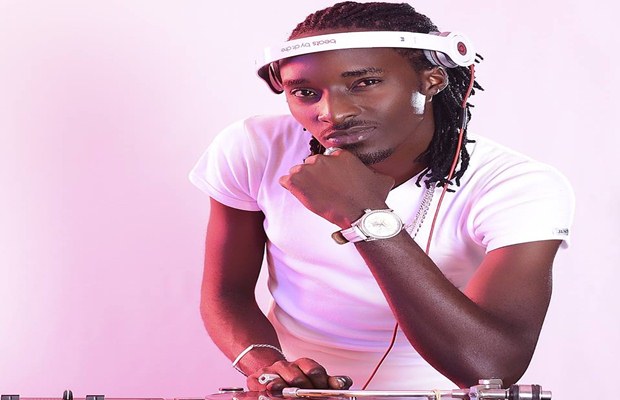 6. Dj Joe Mfalme @djjoemfalme
With over 107,000 followers, Dj Joe Mfalme is definitely Top Kenya's mix master. His skill on the decks and calm personality has earned him respect and loads of followers.
7. Oga Obinna @ogaobinna
With his Nigerian accent so fluent, Oga Obinna uses comedy combined with fashion to keep his fan base growing on Instagram. His funny and social character has earned him 119,000 + followers.
8. Sharon Mundia @this_is_ess
Ess, as she is popularly known, is one of Kenya's top fashion blogger. Her sense of fashion is way up on the charts. Her Instagram account has over 105,000 followers.
9. XtianDela @xtiandela
Inarguably one of the top Kenyan bloggers right now. He has won numerous awards including Twitter most Influential personality. His social character and funny posts on Instagram has developed his fan base rapidly. His fans on Instagram has recently grown up to 101,000 +
10. David The Student @davidthestudent14
David is charming and witty Stand up comedian having made his mark on The Churchill Show. His high sense of fashion and swag has his account flooded with over 92,000 followers.
11.
Idhrisou @idhrisou
Idhrisou is a University Student and during his free time he concentrates on posting the funniest memes from Kenya. His charm and social nature has earned him over 80,000 + followers.
12. Dj Mo @djmokenya
Dj MO is one of the top gospel Djs with one of the best mixes in Kenya right now. His social nature and ever smiling face has earned his Instagram account up to 80,000 followers.
13. Rashousmane @rashousmane
Rashousmane (left) is unquestionably one of Kenya's top meme makers. His account is filled with funny pictures that will crack you up. His account has over 73,000 followers.
14. Owago Onyiro @owago
One of Kenya's top stand up comedians. He is calm and composed dude having made his fan base from Churchill Show. His rib cracking jokes earned him up to 62,000 followers.
15. Jose Mwaura @baba_shiro
Baba Shiro shares funny memes from all over the world. Both in English and Swahili. His account has over 52,000 followers.
Follow me on
Instagram
&
Twitter