Okay guys, I've been away for a minute and I missed you, A LOT. Anyway, I'm back but not with new song lyrics this time. I want to touch on politics even though I'm not a big fan of this subject matter. In Kenya, we currently have primaries (mchujo) of different parties going on around the country and all eyes are on Nairobi, the heart of Kenya.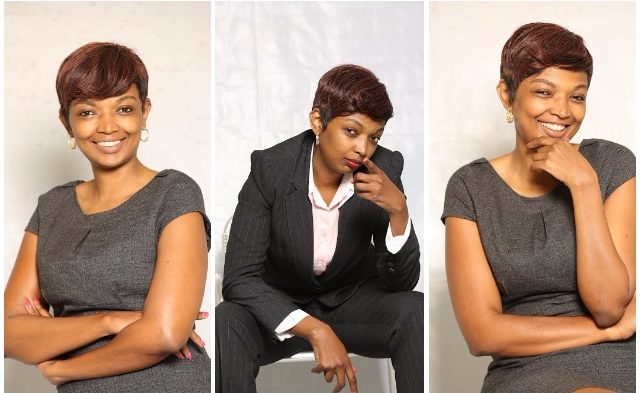 Karen Nyamu
We have seen men and women battle it out in the ballots but my main concern is the Women Representative race especially on the Jubilee side where there are six women going head to head as to whom will fly the Party's flag. We have seen the incumbent aka Nairobi's Sweetheart, Rachel Shebesh battling it out with akina Millicent Omanga, Karen Nyamu, Beatrice Kwamboka, Wangui B. Nga'ng'a, etc but the one who seems to be the talk of town is Karen Nyamu. She is well known to have closeness with the current Nairobi Senator, Mike Mbuvi aka Sonko. Wherever Sonko is, Karen hakosekani. She is also said to have been very close with the Late Jacob Juma.
Karen Nyamu
But what I'm writing this for is that her competitors have come up with this lie that she is a socialite and the worst part is that Kenyans especially Nairobians have been caught up in this lie. I know Shebesh has a bigger following but I expected Karen to be her nightmare instead of Milly Omanga. The lie that was originally posted by the controversial blogger, Robert Alai on twitter shows a picture of a woman showing her behind on an Instagram post by a user known simply as Supersexy Nana . She is a Rwandese and due to this rumors, she has gained more followers than all the votes that Karen Nyamu has received in the ballot. Before the rumor, she was at around 40,000 followers, right now she has over 55K followers. I have browsed her IG posts and you can do it too and judge by yourself. The lady in question does not have a close resemblance to Karen Nyamu, only their hairstyle look alike. This lady posts twerking videos and sexy pictures, you know, the usual photos that ladies in their mid 20's post online.
SuperSexy Nana
I was surprised that Kenyans attacked her on all social media platforms without confirming these dirty and outrageous rumors. She went on her Facebook Page and said clearly that her competitors are using this lady's IG to bring her down politically.
Her post read;
"

It has come to my attention that my opponents have found a video of a lookalike on the internet and decided to share it with the propaganda that it is me in the video.
While I appreciate that it is injury time and all manner of tactics are getting employed to deal with competition, it will not work.
"
To me, that's a low blow from whoever paid Alai to post that rubbish online. I'm not even a fan of Karen but using a lie to win in an election is purely wrong and uncalled for. You should use the example of Uasin Gishu Women Representatives who supported Gladys Boss Shollei after she won the seat even after her countless court cases and lies that were orchestrated by some officials in the Judiciary. I believe women should build each other up instead of tearing them apart.
Karen Nyamu
Nairobians are known to make wise decisions but this time, they will not vote in a woman just because of a mere, pure lie. Anyway, it's not in my place to say who Nairobians should elect to represent their women in Parliament but if they sell you lies now, what about the next five years? I will just leave you with a simple advice; before you buy a lie told by an opponent, investigate first.
These are the pictures of the said lady that is Karen Nyamu, do they really look alike? Do you think it's her?